AI3 Assembles 26 Candidate Tools
The pending UMBEL subject concept "backbone" ontology will involve literally thousands of concepts. In order to manage and view such a large structure, a concerted effort to find suitable graph visualization software was mounted. This post presents the candidate listing, as well as some useful starting resources and background information.
A subsequent post will present the surprise winner of our evaluation.
Starting Resources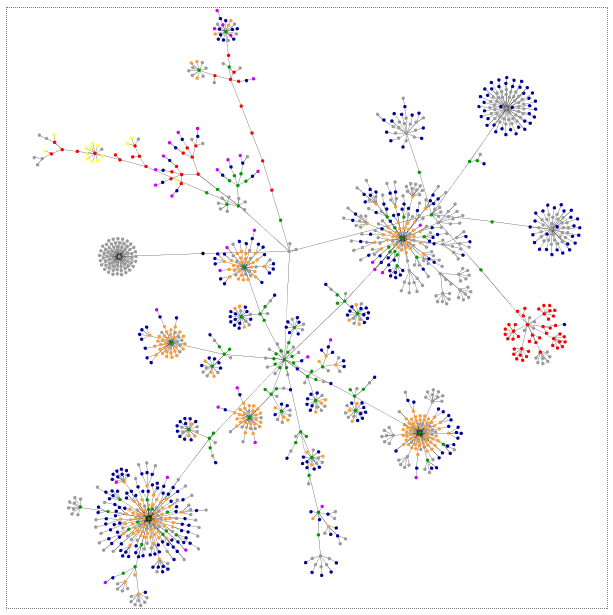 Various Example Visualizations
For grins, you may also like to see various example visualizations, most with a large-graph bent:
Software Options
Here is the listing of 26 candidate graph visualization programs assembled to date:
IVC Software Framework – the InfoVis Cyberinfrastructure (IVC) software framework is a set of libraries that provide a simple and uniform programming-interface to algorithms and user-interface to end-users by leveraging the power of the Eclipse Rich Client Platform (RCP)
Schema.org Markup
headline:
Large-scale RDF Graph Visualization Tools
alternativeHeadline:
author:
image:
description:
AI3 Assembles 26 Candidate Tools The pending UMBEL subject concept "backbone" ontology will involve literally thousands of concepts. In order to manage and view such a large structure, a concerted effort to find suitable graph visualization software was mounted. This post presents the candidate listing, as well as some useful starting resources and background information. […]
articleBody:
see above
datePublished: