We Invite You to Comment on this Knight News Challenge Submission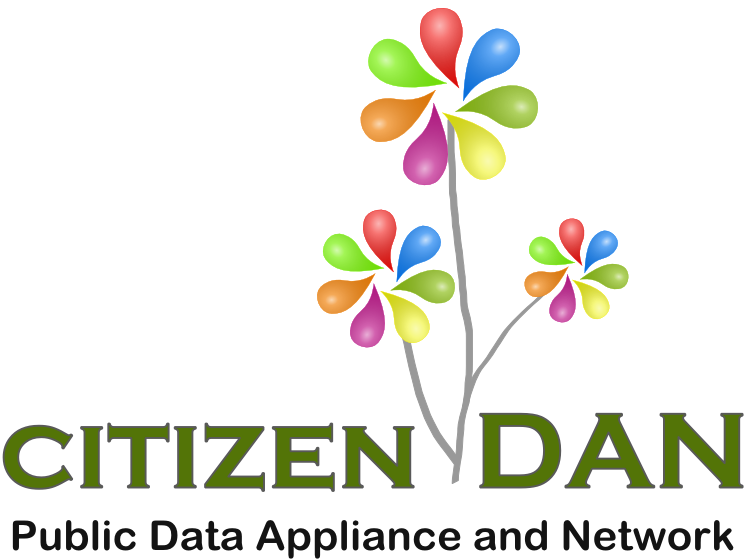 Structured Dynamics is one of the 320+ plus submitters (and counting!) to the 2010 $5 million Knight News Challenge. Our proposal is to extend our basic structWSF and conStruct Drupal frameworks to provide a data appliance and network (DAN) to support citizen journalists with data and analysis at the local, community level.
We invite you to look at our application and to provide comments or your rating of the application. The deadline for comments is tomorrow, and we will incorporate any appropriate last-minute suggestions. You can find our submission at:
Citizen DAN Proposal (or, search on 'citizen dan')
Please note: you must be signed in via a short submission to vote or comment on the application (or others shown in the listings).
The Citizen DAN Idea
Citizen DAN is meant to be a complete, open source framework for promoting citizen journalism. It is a:
Appliance for filtering and analyzing data specific to local community indicators
Meeting place for the public to upload and share local data and information
Web data portal that can be individually tailored by any local community, and
Node in a global network of communities across which to compare measures of community well-being.
Good decisions and good journalism require good starting information. Citizen DAN is a framework to provide access for any citizen to learn and compare local statistics and data with other similar communities. This helps to promote the grist for citizen journalism, as well as to provide a vehicle for discovery and learning across the community.
Citizen DAN will come pre-packaged with all necessary deployment components and documentation, including local data from government sources. It will include facilities for direct upload of additional local data in formats from spreadsheets to standard databases; many standard converters are included with the basic package.
Citizen DAN may be implemented either by local governments or by community advocacy groups. When deployed, using its clear documentation, sponsors may choose whether or what portions of local data are exposed to the broader Citizen DAN network. Data exposed on the network is automatically available to any other network community for comparison and analysis purposes.
(You may want to see our separate description — structWSF: A Framework for Collaboration Networks — of how this framework can lead to collaboration through widely distributed community nodes.)
The complete data appliance and network (DAN) is multi-lingual. If funded, this project will be tested and deployed in at least two prominent cities; one in Canada (French and English), and one in the United States (English and Spanish).
We think Citizen DAN is an exciting new prospect for local communities to share and use local data. Your support can help make this app available to any community for free.
And, in any case, do check out the other fine submissions to the challenge.
Schema.org Markup
headline:
Citizen DAN: A Local, Public Data Appliance and Network
alternativeHeadline:
author:
image:
description:
We Invite You to Comment on this Knight News Challenge Submission Structured Dynamics is one of the 320+ plus submitters (and counting!) to the 2010 $5 million Knight News Challenge. Our proposal is to extend our basic structWSF and conStruct Drupal frameworks to provide a data appliance and network (DAN) to support citizen journalists with […]
articleBody:
see above
datePublished: