This
AI3
blog maintains
Sweet Tools
, the largest listing of about 800 semantic Web and -related tools available. Most are open source.
Click here
to see the current listing!
Listing Now at 693 Tools and in Partnership with the Semantic Web Company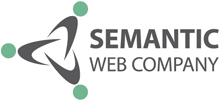 I am pleased to announce a new collaboration on Sweet Tools due to outreach by Matthias Samwald and Andreas Blumauer of the Semantic Web Company. Their outreach was timely since the listing itself was growing to a point of not being easily maintained by a single individual, plus reducing possible conflicts of interest due to my new position with Zitgist.
You may now find (especially from Europe or overseas) better access to the listing directly from SWC. Go ahead; both sites are now equivalent. Matthias also announced the collaboration today.
The Update
This listing now has 693 tools, an increase of 43 tools (or 7 percent) since the last update this past November. As always, the listing in Exhibit and other formats may be found at its permanent page; or now from a direct link at the Semantic Web Company. Like prior versions, the listing is also provided as:
Please note this will be the last time I provide a simple table complement; it is proving too difficult to update.
Prior listings and statistics may be found at:
New Collaboration Mechanisms
Matthias has brought new ideas and energy to the idea of a comprehensive tools listing for the semantic Web. The SWEO group of the W3C has maintained a valuable listing on its ESW wiki, and perhaps that should be the longer-term home for this listing as well. But the tenure of the SWEO is uncertain and its wiki format as presently configured does not provide the faceted browsing and filtering offered by the Exhibit system used by Sweet Tools.
You should anticipate updates over time from either here or SWC. While we like the Exhibit display and its flexibility, it is also not the easiest format to facilitate contributions, despite the fact this Sweet Tools instance is hosted as a Google spreadsheet.
One of the great things from my standpoint is that the Semantic Web Company has education and outreach as its mandate. I think we will see some cool innovations head our way about how to make this all more seamless. And, from my standpoint at Zitgist, I also commit to make it easier to expose this information as Linked Data.
Personally, my initial objectives to see a comprehensive listing and to learn much by assembling one have been accomplished. As the space grows and tools and needs become more varied and sophisticated, any comprehensive listing either requires more time devoted or more collaborators (and likely both!). Both this blog and the Semantic Web Company will be announcing on a periodic basis new mechanisms and avenues to extend this collaboration.
Update Procedure
In sharing the baton, I listed out the basic steps I had been following for Matthias' use. Let us know if you want to see these steps. But, again, as noted, we hope to make this whole update and contribution procedure much easier for other contributors to follow.
Schema.org Markup
headline:
Sweet Tools Updated, Opened for Collaboration
alternativeHeadline:
author:
image:
description:
This AI3 blog maintains Sweet Tools, the largest listing of about 800 semantic Web and -related tools available. Most are open source. Click here to see the current listing! Listing Now at 693 Tools and in Partnership with the Semantic Web Company I am pleased to announce a new collaboration on Sweet Tools due to […]
articleBody:
see above
datePublished: