Back in September I posted A Hitchhiker's Guide to the Semantic Web about the Hyperland BBC2 special from 1990 by the late Douglas Adams. It is possibly my favorite online video.
Then, in checking a reference for a paper I was writing about a month ago, I found the video had disappeared from Google. Not only was I missing my periodic fix, but I felt it was just a terrible shame to lose such an important piece of prescient science prognostication.
Well, in my completing that paper, I again found it back online, now at YouTube with the 50-min video broken into five parts (here's a view from Part 1):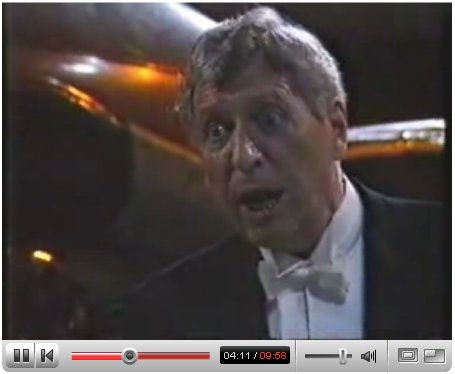 Links to the other parts are 1 of 5, 2 of 5, 3 of 5, 4 of 5 and 5 of 5.
Whew, I can now get rid of my withdrawal shakes! Thanks to malarky999 for getting this back online last week.
Schema.org Markup
headline:
Whew! Hyperland is Back!
alternativeHeadline:
author:
image:
description:
Back in September I posted A Hitchhiker's Guide to the Semantic Web about the Hyperland BBC2 special from 1990 by the late Douglas Adams. It is possibly my favorite online video. Then, in checking a reference for a paper I was writing about a month ago, I found the video had disappeared from Google. Not […]
articleBody:
see above
datePublished: